New Orleans's gastronomic influences are celebrated across the city, with Cajun, Creole, French, Italian, and soul food interacting in almost infinite ways. Because of this global mix, New Orleans cuisine is some of the most singular in the country—dishes like beignets, muffuletta sandwiches, po' boys, oysters Rockefeller, and bananas foster originated here, after all. Whether you dine at one of the century-old institutions in the French Quarter, or in any of the new restaurants that are bringing fresh flavors to the table, there's no denying this is one of the world's great food towns. Let's get to it: these are the best restaurants in New Orleans.
Best Restaurants In New Orleans
1.

Brigtsen's Restaurant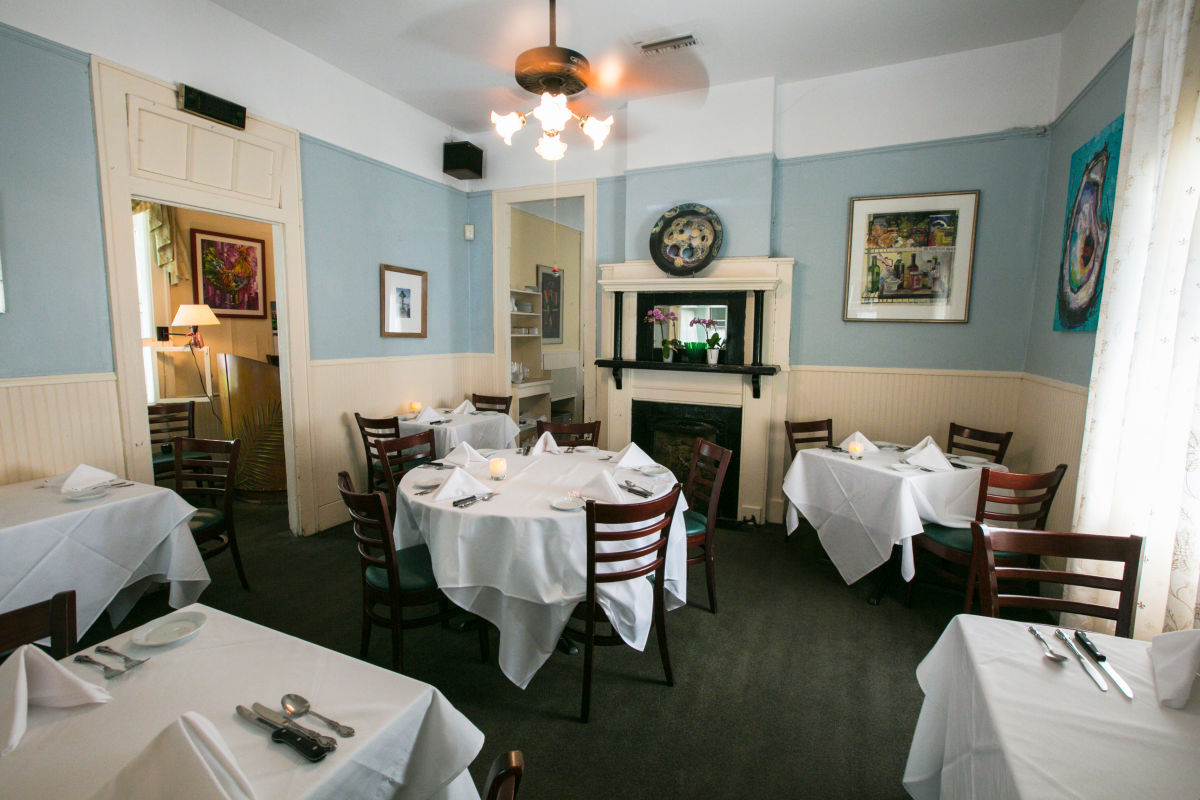 Frank Brigtsen has been delighting diners at his quiet Riverbend restaurant since 1986, with now-famous items like the (not fried) seafood platter, paneed (breaded and shallow-fried) rabbit and crabmeat parmesean-crusted Gulf fish, as well as soups that make New Orleanians wish for cold weather. Now, the menu is all packed for a to-go option, with a great deal of thought put into what translates to takeout. Brigsten's is open for takeout and dine-in Tuesday through Saturday.
2. LUVI Restaurant
Luvi is one of the best restaurants to open in New Orleans in the last few years, a petite and colorful Uptown cottage where chef Hao Gong wows with his mastery of Japanese and Chinese cuisines. Gong, who worked for years at Sake Cafe, delivers raw and nearly raw fish paired with the likes of cucumber and yuzu vinegar and pink dragon fruit, as well as Shanghai comfort food like dumplings, dan dan noodles, and bam bam chicken. The menu changes often, but can always be counted on for a range of hot and cold delights. Open for pickup and dine-in.
3. Addis Nola
Addis Nola opened in a small space on S. Broad in May 2019, bringing a welcome addition to New Orleans's limited number of options for Ethiopian cuisine. Biruk Alemayehu developed Addis Nola with her husband Jaime Lobo, and along with chef Samuel Shiferaw offer a variety of stews and stir-fry served with Ethiopian flatbread inerja; traditional dishes like sambusas and kitfo; and vegetarian-friendly sides of red lentils, chickpeas, yellow split peas, cabbage with carrots, and more. Keep an eye out for Addis's pop-up restaurant collaborations, from Vegan Wit' a Twist to Turkey and the Wolf to Marjie's Grill.