For every American city, coffee has become a large source of energy and culture and New Orleans has added their own spin to it. Some of their coffeehouses have been around for over a century (Cafe Du Monde) and others are brand new. Here is a curated list of the best coffee shops in New Orleans to guide you.
Best Coffee Shops In New Orleans
1.

 Pontilly Coffee
This neighborhood coffee shop with a mission (it raises money for Bethel Family House, a faith-based addiction recovery center), is currently serving its kolaches — nola-ches — pastries, breakfast sandwiches, frappes, and coffee drinks for takeout, delivery, and outdoor seating daily from 6 a.m. to 9 p.m.
2.

 Park Island Brew
Park Island Brew is one of the most exciting new shops in New Orleans, opened in November 2020 on Gentilly Boulevard by Kevin Davis and business partner Chachera Brantley. The lovely corner building has become a neighborhood gathering place for its intricate espresso drinks — like the new rosemary lavender shakerato — and sweet treats.
3.

 The Bean Gallery
The Bean Gallery is a longtime Mid City favorite serving Turkish coffee and specialty teas, outlasting many of the shops that have come and gone and over the years. It's open early and closes late, and there's lots of seating indoor and out to enjoy drinks and the relatively large food menu of paninis, bagel sandwiches, avocado toast, and sweets.
4. Cafe Du Monde
Café Du Monde is probably the most famous coffee shop in New Orleans. Known for the beignets (and the coffee), this cafe is bustling every hour of every day. Functioning a bit as a tourist attraction, it's probably not the best place to have a quiet, peaceful cup of coffee. However, it's fabulous for people watching and beignets.
5. French Truck Coffee
French Truck is a dream of a coffee house, they make their roasts in-house. The coffee is tailored to all the standard drink orders, and each are made by hand. It's a petite shop, but there's some indoor and outdoor seating. The staff is lovely and brighten the early morning.
6. The Orange Couch
The Orange Couch is a modern coffeehouse that serves elaborate coffee drinks in a minimalist setting. Along with the coffee and baked goods, the Orange Couch offers Japanese and American ice cream. Staying true to their name, there are a number of comfortable couches, including an orange one.
7. Congregation Coffee
Algiers Point
While Congregation opened in the CBD space vacated by Pulp and Grind in 2019, its home is in the heart of Algiers Point, so hop on the ferry and head over. While you'll likely get distracted by the roasting that takes place in the back of the shop, make sure to pay attention to the food menu. (The cheese grits with bacon gravy are a personal favorite.)
8. Hivolt
Hivolt is known for their expertly pulled espressos and gourmet coffees, but they also earn major points for offering vegan food options. Take a seat outside on fair-weathered days, or settle inside of the quirky yet stylish coffee shop.
9. Spitfire Coffee
Spitfire offers every option in coffee any caffeine-seeker could want. From cold brew and pour overs to espresso drinks to signature creations and even iced versions, there is something for every taste bud here. Try the Brown Butter Mocha for a deliciously rich and decadent latte to start to the day.
10. Addiction
Addiction's coffee is addictive and strong, giving a very big shock to a morning. The muffins, however, are wildly innovative and delicious. The menu includes standard drinks as an espresso or cortado, but the specialty drinks are innovative and dangerous. The drinks (and muffins) are reasonable, and the decor is the cozy, wood-paneled aesthetic.
11. Church Alley Coffee Bar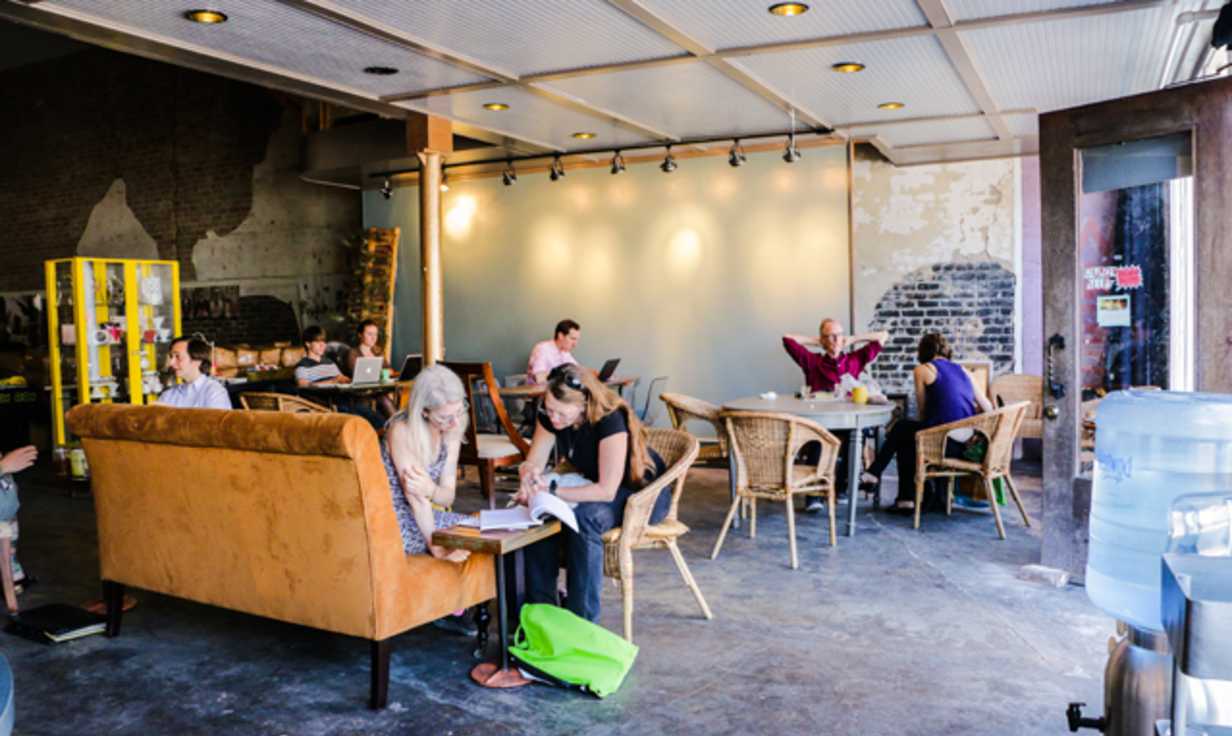 Church Alley is the community-driven cafe in Mid City, that's been stepping up in a big way during the pandemic for the neighborhood. It's also vastly expanded its food offerings, which include beet and apple salad, tahini avocado toast, and smoked ham and cheddar scones, as well as monthly drink specials. Open daily from 7:30 a.m. to 2 p.m. and delivering online orders Wednesday and Friday.
12. Old Road Coffee
Treme's Old Road Coffee always has something new to offer, from kombucha tastings to Honduran breakfasts to art markets showcasing some extremely talented local vendors. Serving coffee from Congregation Roasters and Mojo, Old Road also serves fresh pastries and breakfast sandwiches made by a local mother-daughter team daily. This is one of the best coffee shops in New Orleans you must visit and try some coffee.